What does it mean to flourish…
Finding and nourishing a strong sense of purpose
Identifying your core values and living them in your day-to-day life
Understanding how you're wired and unlocking your innate resilience
Learning how to shift your relationship to stressors and living more in your optimal zone
Developing ways to practice and embody self-kindness
Increasing your sense of belonging through practices that enhance your self-awareness
Focus more on what matters, expand your self-awareness, and improve your overall emotional balance through human-inspired programs and practices to help you flourish in the workplace and at home.
Life Takes Practice. Embrace Your Humanity.
Why human-inspired programs?
More than ever, we seek meaning in life and work. We crave alignment between our work and selves and the ability to make valuable contributions. This is today's human experience.
The savviest organizations realize that, in today's increasingly uncertain and complex world, their people are their most important asset. Understanding core human needs and making the human experience central is essential. Why?
Putting people at the center engages, empowers, and fulfills them. It encourages employees to grow into their best selves, enhances relationships and communication, and boosts performance. It creates an environment that encourages the sharing of ideas, the pursuit of curiosity, and the willingness to take initiative.
For many organizations, though, becoming human-inspired requires an enormous shift. That's because workplaces have been traditionally hierarchical and rules- and process-driven. Today's
talent, though, values meaning, purpose, and a warmer work environment. Failure to develop human-centricity threatens an organization's ability to attract and retain the best people.
Many organizations don't know where to start the shift. That's where I come in. Through workplace programs, group and individual coaching, I help people embrace personal-professional growth, foster inclusiveness, and promote mindfulness.
With my help, organizations and their people can create more engagement, encourage greater curiosity and collaboration, reduce employee stress, and boost performance. Making the shift to a human-inspired workplace gives employees what they need to reach their fullest potential—and to contribute to lasting organizational success.
Six core needs of all people, regardless of gender, ethnicity, and socioeconomic status, are:
Security (Psychological Safety)
Health, safety, familiarity, and competence
Status (Appreciation)
Recognition of our contributions
Achievement
Striving for excellence, taking pride in accomplishments
Autonomy
Freedom in actions and decisions
Purpose
Make a meaningful difference
Belonging
Meaningful connections to others
Source: Human Dynamics + Work Team at Herman Miller
Human-Inspired Workplaces
Through environment, policies, and employee skill development, human-inspired work environments make employee well-being a top priority. These organizations have more flexibility and feel more personalized. By reducing stress and increasing engagement, these organizations boost performance.
They create or support:
The six core human needs
A culture of curiosity
Individual and group initiative
Healthy, continuous feedback
Sharing of ideas
Risk-taking without fear of punishment
Peer-to-peer support
Time to process, integrate new information
Emotional, physical and mental well-being
"Stacy is a deeply rooted person who has a profound impact on all those she comes into contact with.  Her capacity to bring insight and awareness to those she works with, whether individually or in groups, is impressive.  She walks her talk and lives her practice.  I've known Stacy for over 10 years, and find myself consistently delighted with what she brings, no matter the context."

Martha Hamilton, author of Going Reptile: How Engaging Your Inner Lizard Leads to More Fulfilling Work and Personal Relationships
Life Takes Practice. Embrace Your Humanity.
Engage, empower and fulfill employees
Human-Inspired Programs for the Workplace
Facilitation, teaching, training, and coaching for the workplace
I help organizations assess and improve the employee experience to create more human-inspired work environments. My programs are grounded in mindfulness and inclusiveness. All programming is trauma-informed and is grounded on the guiding principles of psychological safety, trust and transparency, feedback, communication, collaboration, and empowerment. Below are a few samples of programming I have delivered. Contact me for a free consultation to assess your needs and see if my experience, interest, and skillset can add value to the work you do.
Some of the organizations I have partnered with over the years…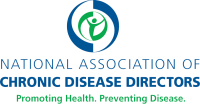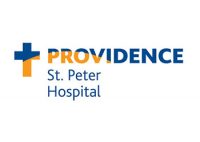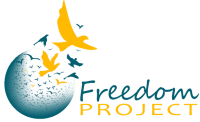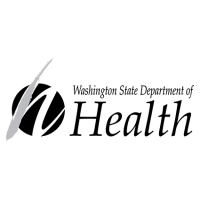 Life Takes Practice. Embrace Your Humanity.
Connect with what and who you want to be
Human-Inspired Coaching for Individuals & Groups
Coaching and mindfulness practices for individuals and groups
Coaching expands our self-awareness, transforms relationships and provides us with a clearer sense of who we are and what we want in life. Contact me to learn more about creating a culture of coaching within your organization.
Individual & Group Coaching
Employee coaching complements workplace and group programming
Individual and group coaching can be partnered with other leadership development efforts within an organization.
Coaching is not just for the executive leadership. All employees can benefit and thrive with the support of a coach.
Coaching creates a culture that promotes and supports personal and professional growth.
Coaching encourages a culture of curiosity by asking the right questions at the right time.
When employees get the right support at the right time they are more likely to stay engaged with their work and with the mission and vision of the organization.
Coaching reinforces the value of practice and reframes failure as opportunity.
Coaching asks people to reflect on situations as a way to rewrite the future of their story.
Most importantly, coaching trains people to listen deeply – to themselves and to those around them.
Executive Coaching
For executive coaching I like to shadow the executive in different work scenarios and then follow-up for one-on-one coaching and consultation.
All coaching is:
Trauma-informed, body-centered and based on brain science
Grounded in secular mindfulness practice
Offered in person, phone, Skype or Zoom sessions for organizational coaching contracts
Consulting & Conversations
Are you interested in the idea of human-inspired programming in your workplace but you don't know where to start?
Would you like a high impact, low commitment conversation to stimulate some new ideas? If so, I would love to talk with you. I thoroughly enjoy meeting new people and sharing ideas and inspiration.
Let's connect and see what is possible…
"Stacy Hirsch is one of those rare knowledgeable, sensitive and talented individuals who continuously is able to place the good of her clients at the forefront of her practice.  She has a deep capacity for empathy and an ability to cut through foggy thinking with remarkable insight to see a problem that may be invisible to the client.  Most of all, she truly cares about those she serves.  I have worked with Stacy in her role as personal growth and development coach for the last few years.  She has helped me to grapple with concerns about aging, death, changes in religious beliefs and finding ways to continue to contribute to society, using my own skills and talents.  Her life is about other people and it's evident in her every interaction.  I am personally so grateful to have met her and to have her play such an important role in my life."

Margaret G, Retired University Program Administrator
Life Takes Practice. Embrace Your Humanity.
Life Takes Practice
Ready to Get Started | Let's Talk
As a teacher, facilitator, coach, and consultant, I help individuals and organizations to explore the multi-faceted dimensions of being human.
Through programs created specifically for the human-inspired workplace, I help people find safe and supportive ways to connect with their humanity so that they can live with more purpose, empathy, and a greater sense of belonging. With intention, alignment and practice, they develop more personal skillfulness in life and work.
From day-to-day to open-ended
It has taken me years—and some wonderful, winding paths—to answer the question 'how do I fully show up in life?'  That's why I'm particularly compassionate and generous when it comes to helping others ask and answer their most essential existential questions, among more practical and everyday concerns about being human in our modern world.
A compassion, effective, and integrated approach
My specialty is helping people discover and realize their capacity, through an approach that integrates the limbic and nervous systems, mindset, adaptive challenges, resilience, and a mindfulness framework.
As someone who experienced significant health effects of work-related stress, I intimately understand how trauma and stress impair our ability to engage, focus, and show up in authentic ways. My personal journey inspires me to walk aside others in this work.
Broad experience to connect the dots
I bring years of experience and rigorous study to my programming and coaching. Since applying for my very first business license over twenty years ago, I've been on a mission to understand how we create healthy, inclusive, and kind workspaces and communities where adults continue to grow and learn long after they step away from the classroom.
My career path and experiences contribute to my broad perspective. For over a decade, I ran a business offering services in the field of public health, and for ten years I collaborated with my husband, Dr. Evan H. Hirsch, to create and manage what eventually became Hirsch Center for Integrative Medicine. Through this work, I have encountered many unexpected challenges on the path to creating human-inspired programs. Surmounting them has ultimately been rewarding, worthwhile, and personally transformative.
My training and certifications complement my work experiences. I'm a certified mindfulness teacher and I have been a student of meditation and contemplative practices for over 20 years, including relational and somatic mindfulness practices. I've facilitated mindfulness, yoga, and breathwork for individuals, in clinical settings, in prisons, and in workplaces.
In addition, I hold multiple coaching certifications and have completed training and certifications in a variety of healing modalities and curricula. While earning two degrees in environmental science, I focused on studying the intersection of the environment and human health allowing for a broader perspective in the work I do.
When I'm not coaching or teaching, I'm spending time with my husband and daughter, who have been instrumental in helping me discover the beauty of patience, humor, and acceptance. I write whenever I can and choose epic novels for family read-alouds. I particularly love to nourish my soul with travel, especially when it involves hiking, kayaking, long treks through urban landscapes, or really great food.
Let's work together
When you're ready to live, work, and connect with purpose, I'm ready to help you. Reach out to discuss which of my services is the right fit for you. Scroll down to schedule a free consultation.